Jocelyn Thibault's 2005-06 Pittsburgh Penguins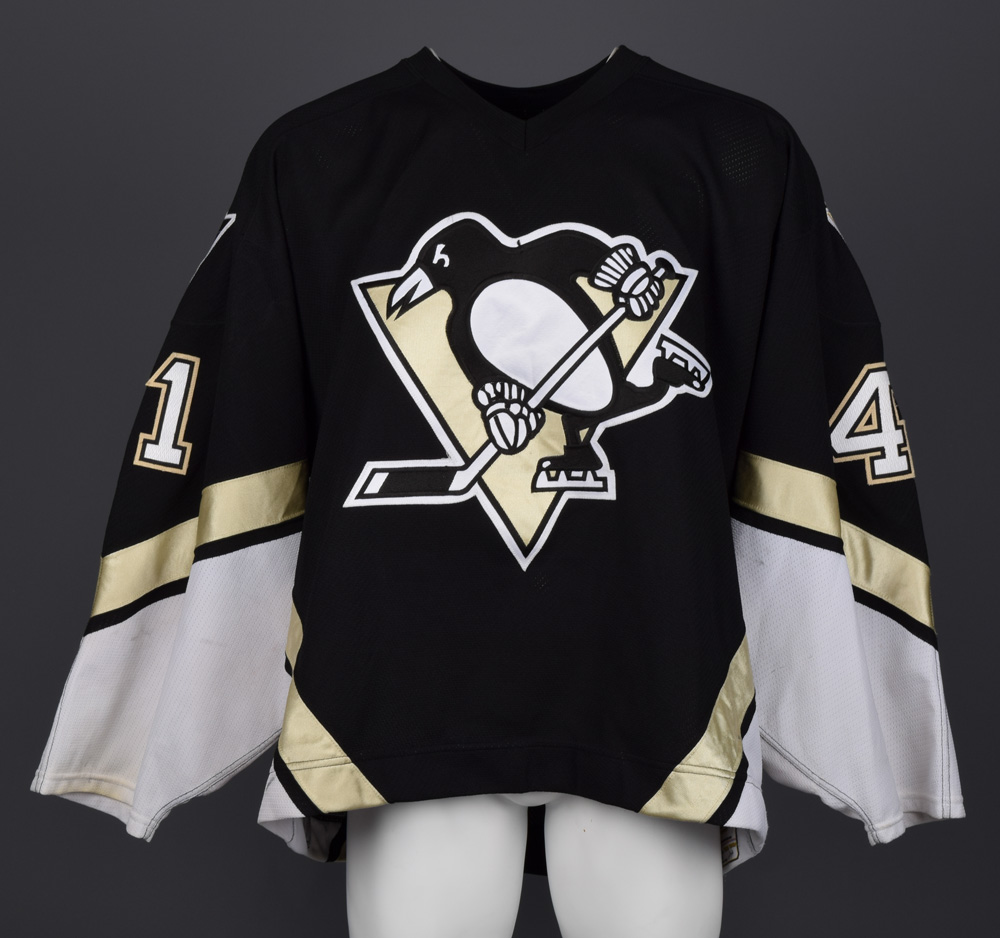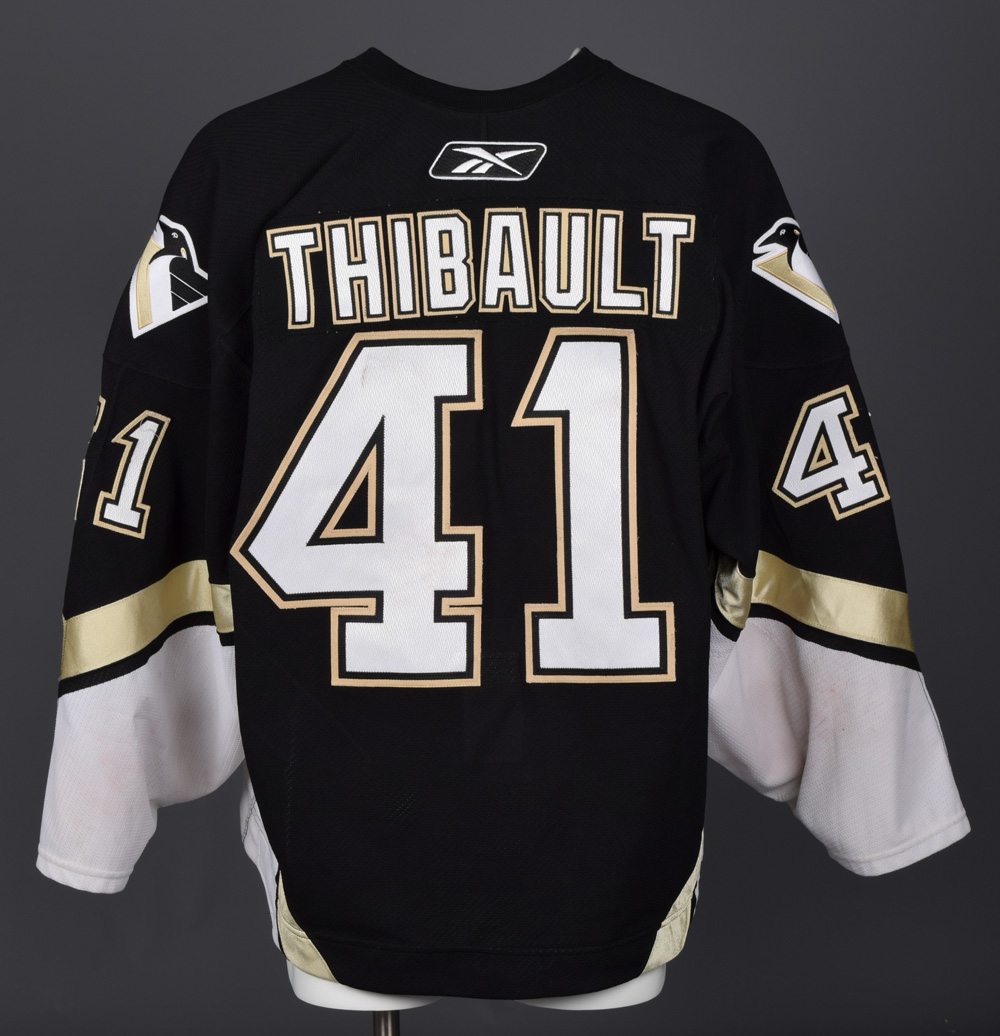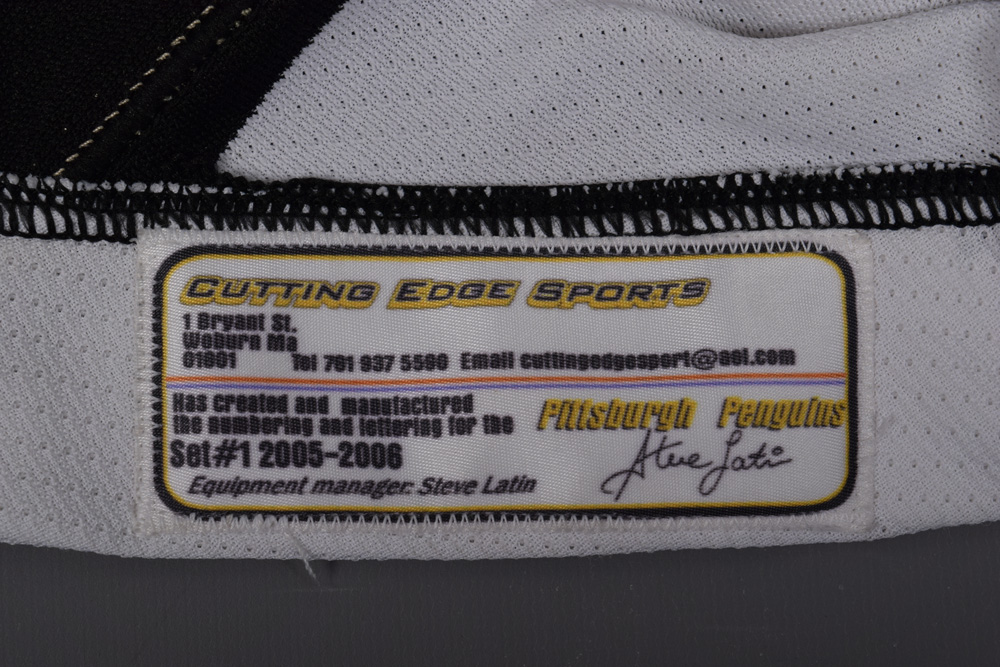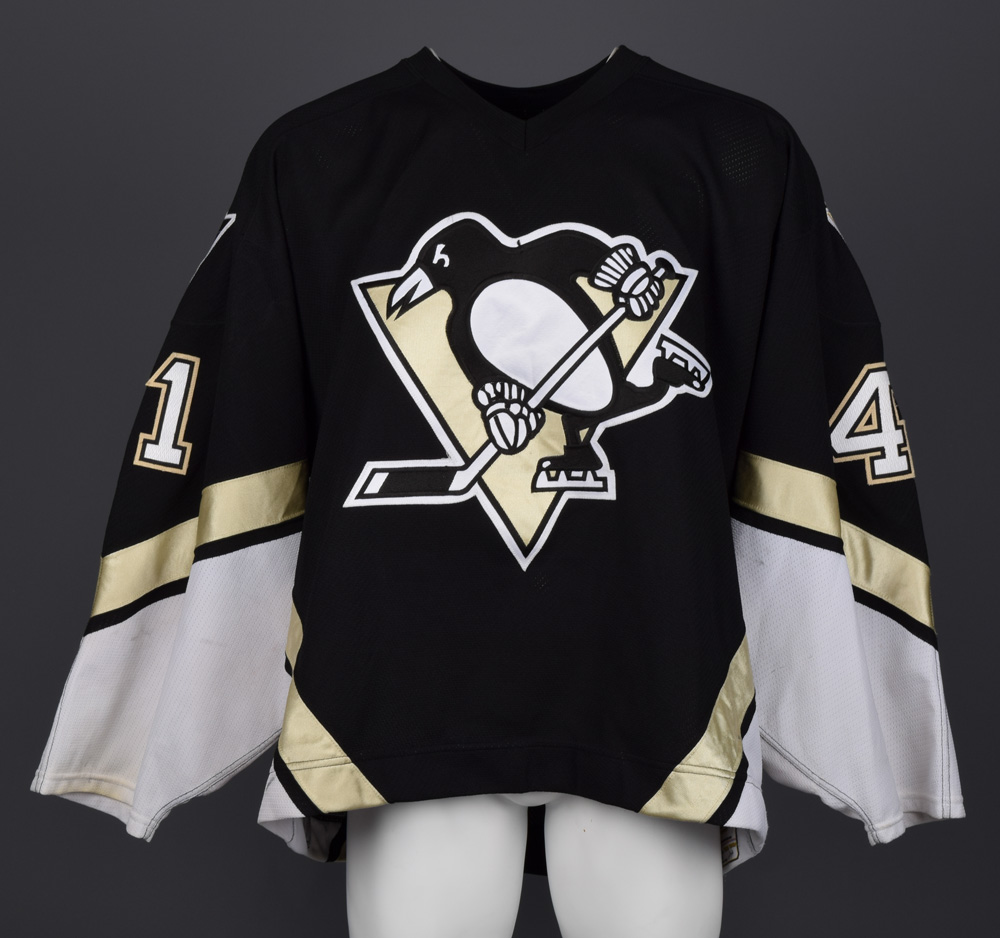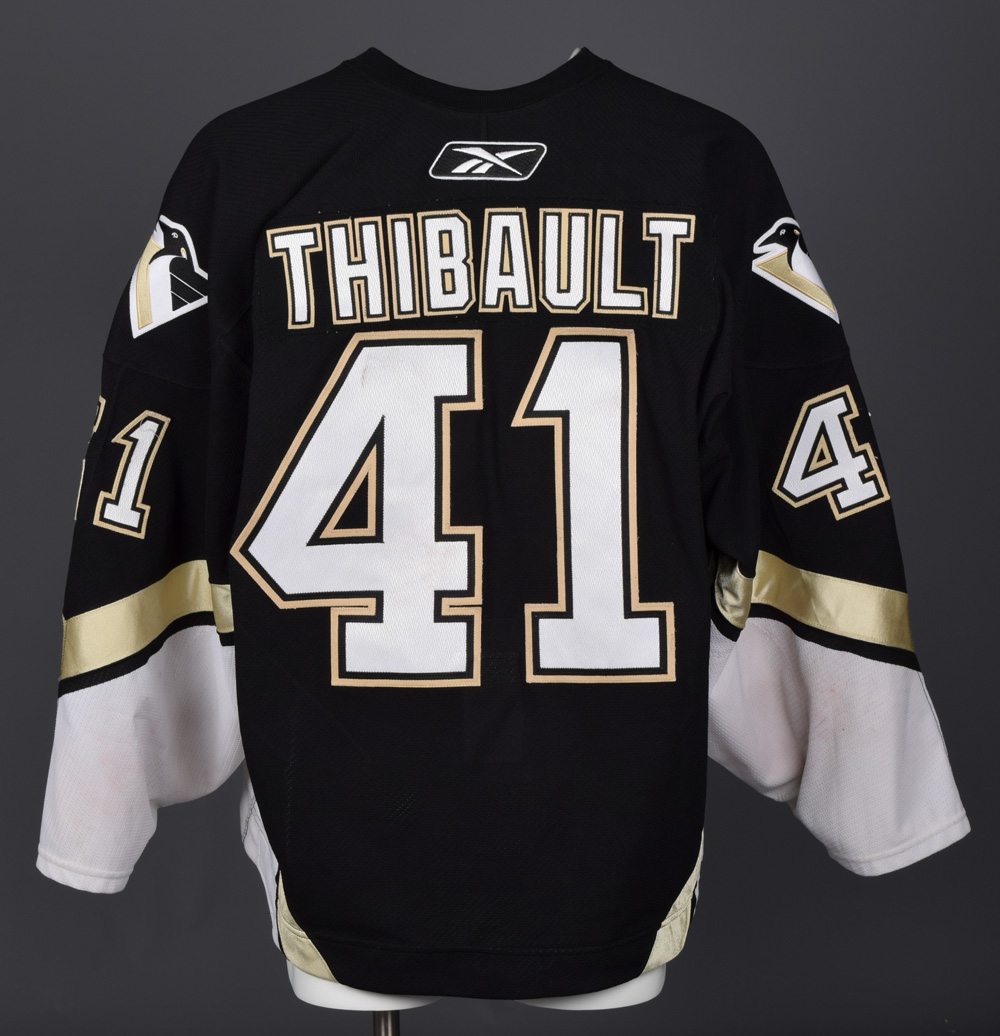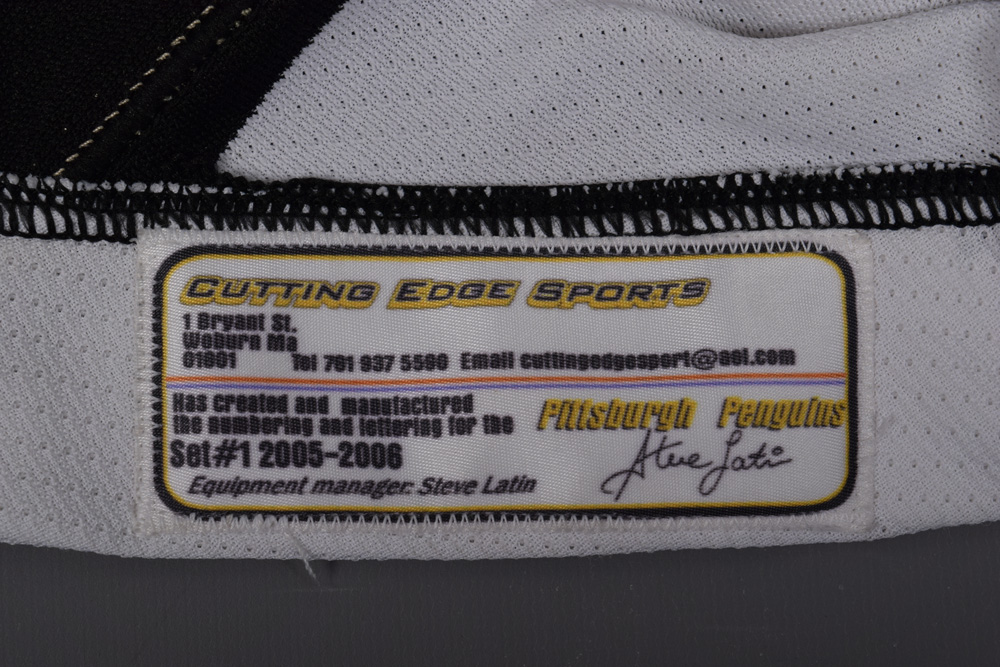 Jocelyn Thibault's 2005-06 Pittsburgh Penguins
This Penguins home jersey was worn during the 2005-06 season.
"Goalie Style" size tagging is affixed to the collar, with embroidered NHL and Reebok crests on the bottom hem and back necklines.
Styled with the Pens team crest that saw use from 2002-2016, the solid black V-neck has been accented with textured tackle twill sleeve and verso numbers, with matching alternate crests over each shoulder.
Wear includes marks over each sleeve along with red paint transfer. The team patch sits on the inside hem, with an LOA from the Penguins organization to accompany.